Exam focused biology lessons
Full coverage of A-level, Scottish Higher and AH, SAT and IB. Get a membership (£3.47/m) or browse scholarships.
Start today
Teaching you can
trust
Gain an in-depth understanding of Biology
100% matched to the most recent spec
Written by a qualified Biology teacher
Join the group chat and stay accountable
Our
happy

customers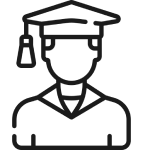 I got A* in A-level biology (Cambridge), thanks! I love your videos
Sherif Negm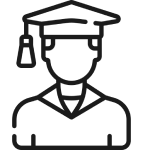 Just a huge thank you for spending your time helping others. I love your site and I'm seriously very grateful. No word of a lie
Neuron 13

Good topic notes and cool videos. I'll definitely recommend it to my students.
Seema Sehgal
Join the
many

already with us

The highest quality tailored content for over a decade
OCR Examiner (Laura Vitty)
A really useful resource for reviewing knowledge of the OCR A-level Biology specification. The A Level Biologist features revision notes and videos nicely matched to the course requirements!
Get started for free
Questions?
Is the specification covered completely?
Yes, it covers every single aspect of the specification!
What is an exam specification?
The specification is a document that outlines everything you need to know to prepare for the exam. It's what was used to create these courses
I'm a teacher, how can I get classroom access?
If you are a teacher, please contact us personally about getting memberships for each of your students!
See all
Who are
we
Our mission is to provide you with the tools you need to ace your biology A-level, SAT or IB. We're here to make sure you get the result you want, without losing your love for science along the way.
We know how stressful this time can be. Our Founder Arian started TAB over a decade ago as a source of revision and support for your studies. Essentially, he started TAB to stop the stress and solitude of revision.
Now it's grown into a hub of brilliantly useful resources that are ever-growing. TAB is also becoming a community so you never feel alone if you can't quite get your head around that one topic.