As I write this I am absolutely knackered which is juuuuuuuuust hilarious as I am about to cover ATP! Adenosine triphosphate is a small molecule whose constant breaking down and putting back together reactions form the basis of our biological processes which require chemical energy.
As for many of the different other chemicals that we have covered such as carbohydrates and nucleic acids, these ATP reactions are condensation and hydrolysis . However, here we are not talking about monomers forming polymers or polymers breaking back into monomers. We are talking about adenosine triphosphate breaking down into adenosine diphosphate, inorganic phosphate and energy ; and the latter joining back together to make adenosine triphosphate again.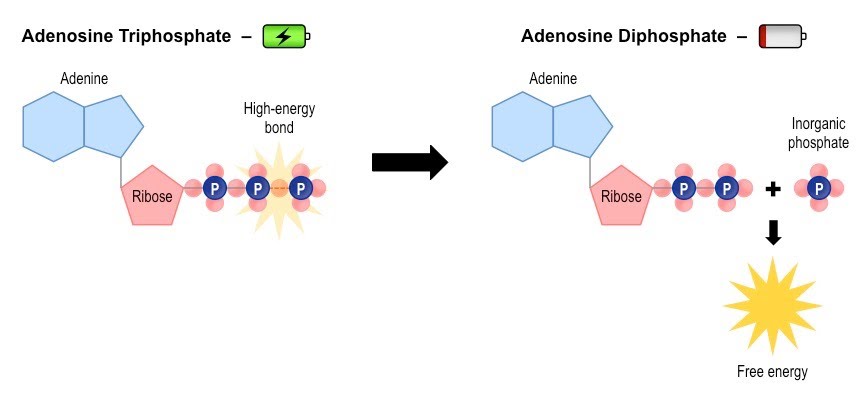 When the hydrolysis of ATP (via the enzyme ATP hydrolase ) is coupled to other reactions requiring energy, it enables these processes to take place. The inorganic phosphate released can itself take part in a further phosphorylation reaction with another chemical, often increasing its reactivity.
The condensation of ADP and inorganic phosphate takes place during photosynthesis and respiration, and is catalysed by the enzyme ATP synthase . Because it synthesises ATP. Get it get it.
Ok byeeeee