This is a legacy topic. View the most up to date content by selecting the exam board in the dropdown to the left.
As briefly touched on in "Energy and Food Production", the nitrogen contained in fertilisers used to enhance plant growth can deviate from the expected cycle when fertilisers end up in the wrong location…
Leaching
This is how fertilisers can reach further areas than planned, by the action of rain and irrigation.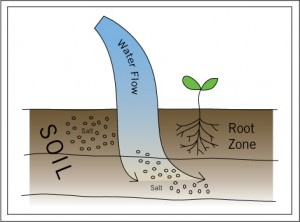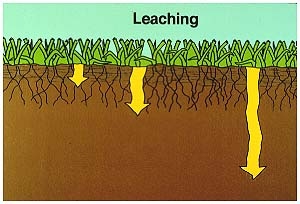 The fertiliser is therefore washed away, out of the control of the plant grower.
Eutrophication
Eutrophication is the process of artificial or natural chemicals reaching bodies of water and changing their ecosystem.
Fertilisers will cause the aquatic organism phytoplankton to grow aggressively and cover the surface of the water.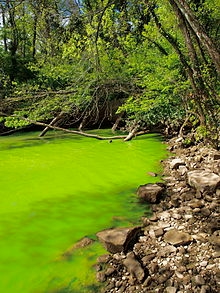 It's super beautiful, but all the organisms within the body of water are being deprived of oxygen, causing hypoxia. While certain species die and others thrive, the balance of the ecosystem is shifted dramatically. This can have unprecedented and unpredictable effects on the wider community.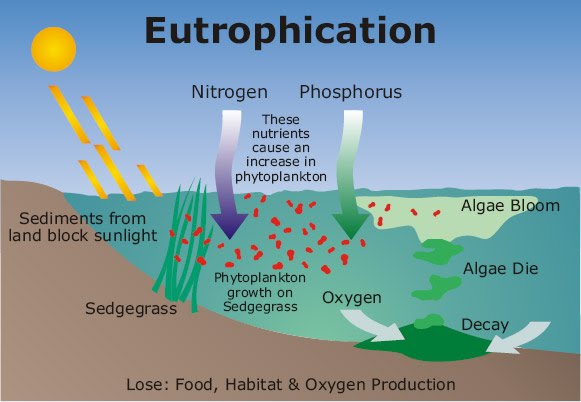 The series of events leading up to this is: algal bloom –> oxygen depletion –> algal death –> decomposition