This is a legacy topic. View the most up to date content by selecting the exam board in the dropdown to the left.
Succession is the process by which this: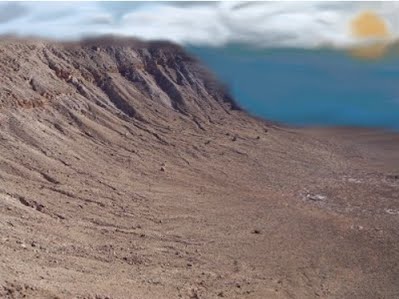 …turns to that: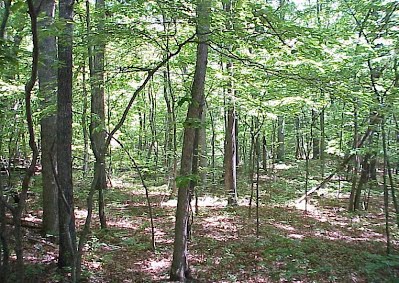 It may be classified as primary succession or secondary succession. The difference is that the above is primary i.e. it begins with totally barren land devoid of any nutrients or other abiotic factors (water, wind, temperature) conductive to life thriving, while secondary succession occurs after an already-thriving community has been wiped out by natural disasters such as a wild fire.
Why make the distinction? In secondary succession, although it may look like all life is gone, the conditions needed for it to begin again more readily than in primary succession are there: plant seeds, plenty of nutrients in the soil and plant waste all contribute.
Let's look at succession in more detail.
1. Pioneer species colonise the harsh land – since the conditions are extremely unfavourable for most larger organisms to develop and thrive here, only the most resistant species will grow after their seeds have been dispersed to reach this place.
2. Tolerant species take over once the pioneers have died and enriched the soil with more nutrients than previously. This progresses from small plants to shrubs and bushes, and eventually trees. Throughout the succession new opportunities for food and shelter attract diverse animals to the community.
3. Climax community – this is the "steady-state" final community which is characterised by a diverse range of interdependent biotic and abiotic factors. No new species overtake the established ones, and any new plants and animals are descendants of the same species present beforehand.
It is the climax community that, if destroyed, presents an opportunity for secondary succession.

The knowledge we can derive from succession enables the conservation and maintenance of different habitats.