What is RNA interference?
What is siRNA?
---
A major component in the regulation of transcription and translation is RNA interference, notably via microRNA (miRNA) and small interfering RNA (siRNA).
miRNA is a sequence complementary to a portion of transcribed mRNA. Upon binding a complex protein, it attaches to the section of target mRNA, thus blocking translation as well as speeding up the eventual breakdown of the mRNA strand.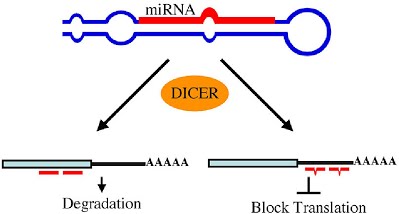 As for siRNA, it does what it says, it interferes and it's small! What does it interfere with? It interferes with translation by binding to mRNA and cleaving it. This prevents it from being translated in the cytoplasm via tRNA and ribosomes to produce a polypeptide. Therefore the specific gene it codes for is not expressed.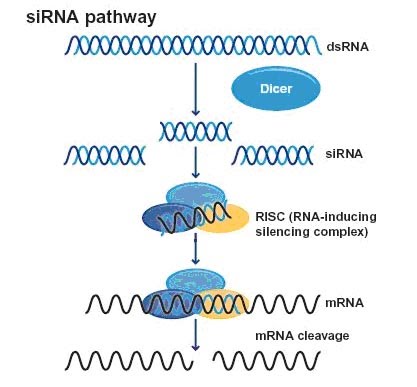 siRNA is a short, double-stranded fragment of RNA which binds and cleaves mRNA through a RISC – RNA-inducing silencing complex. This is the same Dicer processing enzyme and the RISC protein complex involved in the miRNA pathway because miRNA and siRNA share the same machinery after…