Oestrogen and Transcriptional Factors
Transcriptional factors are molecules which can bind DNA and thus initiate transcription. Most of the time these are inactive in the cytoplasm because they have an inhibitor attached to them.
Hormones like oestrogen which are crucial to immunity, bone development, female reproduction, etc. can bind to transcriptional factors and release their inhibitor. Oestrogen crosses the plasma membrane freely as it is lipid-soluble.
This enables the transcriptional factor to migrate from the cytoplasm into the nucleus via the nuclear pore, bind DNA and initiate transcription of specific genes.
Epigenetics
In eukaryotes, epigenetics refers to the heritable changes in gene function that do not involve any change to the DNA sequence. Transcription can be inhibited by specific means. A common way is increased DNA methylation. The methyl (CH3) group acts as a tag on the DNA at various locations and prevents transcription that might've occurred otherwise.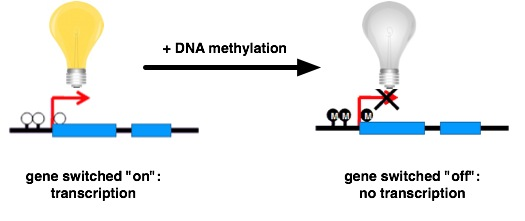 Another chemical modification that can induce epigenetic effects and control gene expression is histone deacetylation. Histones hold the DNA chromatin and help to compress it. In its acetylated state, it is relaxed and the DNA can be accessed by transcription machinery. Deacetylation results in the tightening of chromatin around the histones, no longer making the genetic material accessible.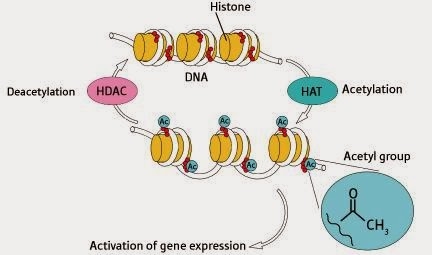 Knowledge of epigenetics can help in addressing various illness including cancer. Controlling gene expression remotely is much easier than having to change the DNA sequence itself. Drugs can act as signals for specific genes to be activated or deactivated. In the case of cancer, it has been shown that cancer cells switch off the genes associated with tumour detection. They also show additional epigenetic anomalies such as histone modifications and deregulation of proteins that bind DNA.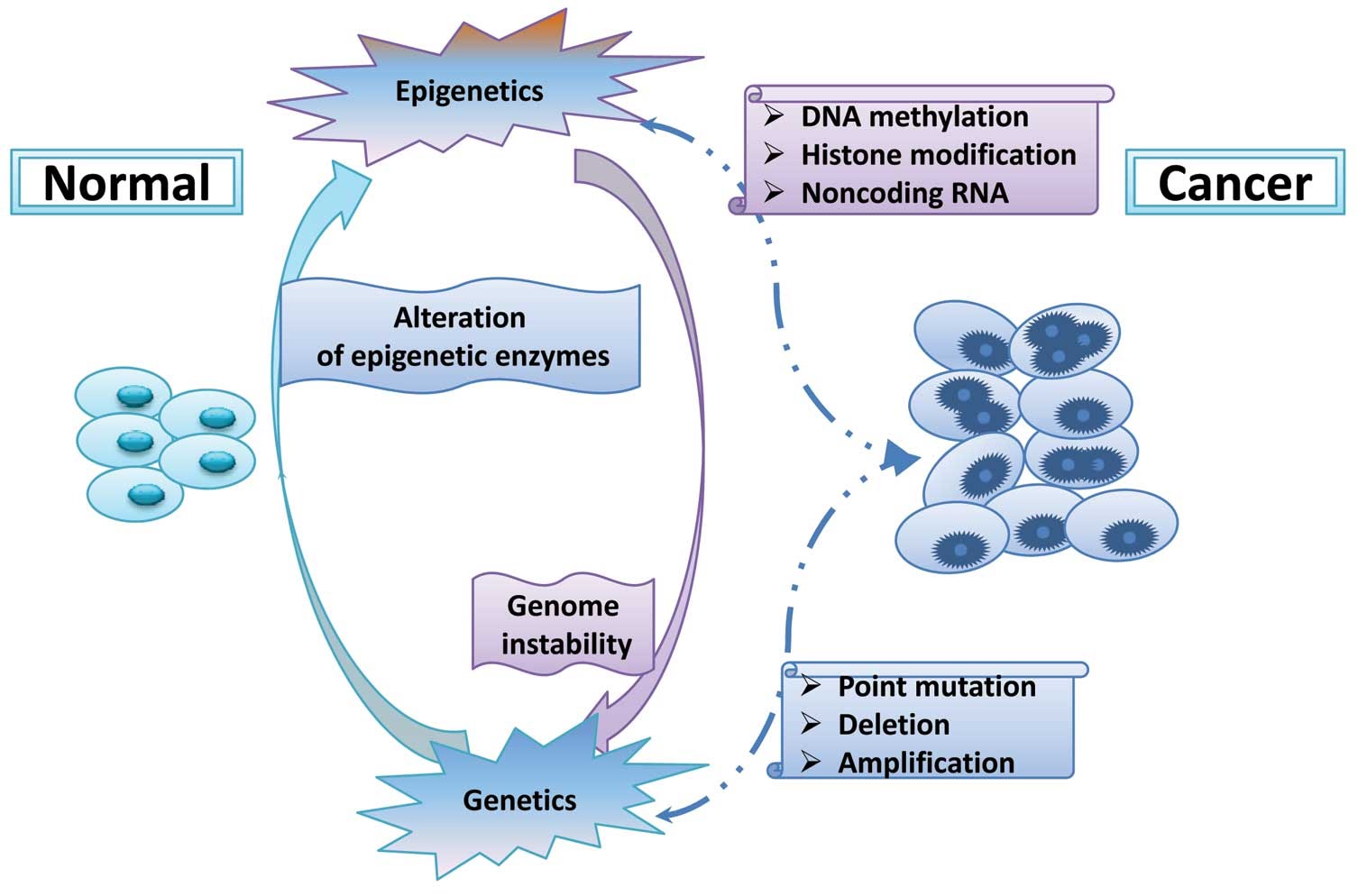 RNA interference (RNAi)
A major component in the regulation of transcription and translation is RNA interference, notably via microRNA (miRNA) and small interfering RNA (siRNA).
miRNA is a sequence complementary to a portion of transcribed mRNA. Upon binding a complex protein, it attaches to the section of target mRNA, thus blocking translation as well as speeding up the eventual breakdown of the mRNA strand.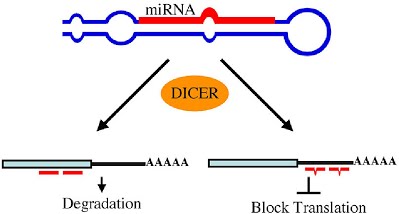 As for siRNA, it does what it says, it interferes and it's small! What does it interfere with? It interferes with translation by binding to mRNA and cleaving it. This prevents it from being translated in the cytoplasm via tRNA and ribosomes to produce a polypeptide. Therefore the specific gene it codes for is not expressed.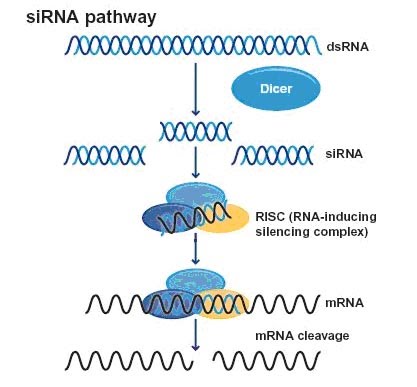 siRNA is a short, double-stranded fragment of RNA which binds and cleaves mRNA through a RISC – RNA-inducing silencing complex. This is the same Dicer processing enzyme and the RISC protein complex involved in the miRNA pathway because miRNA and siRNA share the same machinery after they're synthesised.
Ok byeeeeee