Lipids
Lipids have two steps in their digestion. The first is emulsification and the second is hydrolysis.
Emulsification is necessary because lipids are not water soluble. When they travel through the digestive tract from food, they maintain rather large aggregates of themselves. Emulsification is carried out by bile salts (in bile, produced by the liver and stored and concentrated in the gall bladder) which are amphipathic as they have both hydrophobic and hydrophilic parts.
This enables them to sequestrate lipids into smaller droplets.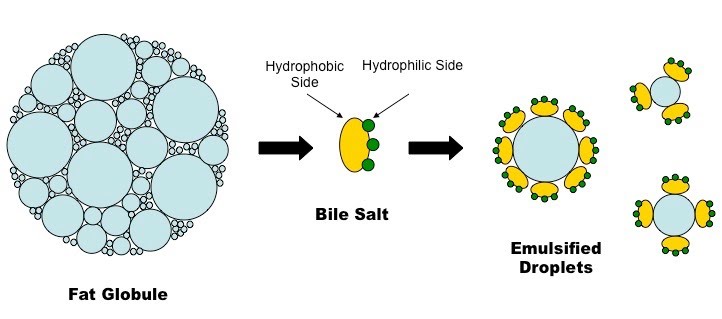 Pancreatic lipase then hydrolyses these in further digestion into monoglycerides and free fatty acids. The smaller, emulsified droplets provide a much greater…