Gene delivery
Delivering DNA into cells for various purposes can be achieved via viruses which naturally can infect certain cells, as well as gene guns (biolistics) for plants.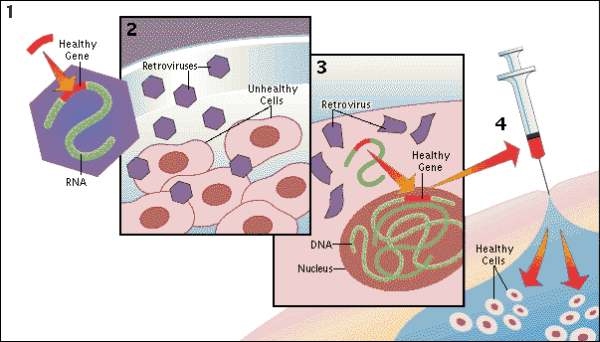 Delivering DNA to plants via gene guns involves firing tiny metal pellets covered with DNA into plant cells.
Once inside the cell, the DNA delivered will be transcribed and translated by cell machinery. The protein encoded by the DNA depends on the gene included. This varies by application.
Gene technology in research and agriculture
Knockout mice
Gene tech is used in research by creating specific mouse models. By removing a certain gene, or including another, mice are bred to present particular things. Researchers can buy diabetic mice, mice that will get heart disease, high blood pressure, hairless, albino, muscular dystrophy, you name it. If it sounds disgusting and dystopic, it's because it is, especially as most of this type of research bears no fruit.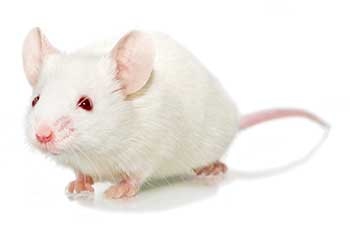 Regarding this mouse: "The CIEA NOG mouse® was developed by Mamoru Ito of the Central Institute for Experimental Animals (CIEA) in Japan". The mouse is branded and marketed as an iPhone.
By using knockout mice, researchers aim to discover the impact of certain genes on disease, behaviour, function, etc. This is achieved by comparing experimental outcomes of control mice with knockout mice.
Super soya beans
The first genetically modified (GM) soya beans were introduced by Monsanto in 1994. They now occupy the majority of soya land.
The applications of this technology focused on increasing the yield of soya beans at as low a cost as possible. In time, it became apparent that various other elements could also be improved, as the use of soya spans many different products. The soya beans could be made healthier and more valuable by adding several genes foreign to itself, from bacteria and other plants (Roundup Ready Soybean). These can be delivered using a gene gun.
DuPont Pioneer is a company that developed a GM soya bean that makes the resulting soya oil more valuable. Naturally, the soya oil is very susceptible to oxidation and hence making the oil rancid. By silencing or knocking out the delta 9 and delta 12 desaturase enzymes, they made a soya bean with an altered fatty acid composition high in oleic acid and stearic acid, and low in linolenic acid. This different fatty acid profile makes it less susceptible to oxidation.
Although the scientific community has concluded that GM food is equally safe to eat as non-GM food (as tested individually for each new GM food to be marketed), public opinion is still relatively against it. GM food sparked a big debate around its advantages and disadvantages to big agriculture companies, consumers, scientists, farmers and others.
On one hand, GM food improves yield and the overall value extracted from crops. This is significant to the economy as well as areas where people struggle to have enough food to eat. Companies that develop GM food sell seeds and get to make large profits which can be used to further research GM food.
On the other hand, patenting food raises issues for small farmers in developing countries, as well as other ethical concerns of big companies owning the food source of the world. Suspicious consumers also don't fully trust GM food, so may choose to avoid it in favour of non-GM food.
These concerns that affect multiple parties constantly vie for attention, and form the dynamic of attempting to accomplish balance in this debate.